Crema di Rugiada
The tasty and fresh, just surfaced Crema di Rugiada is born. Taste the ultralight creaminess and unique goodness of 100% Apulian milk processed by our dairy tradition. Sweet source of protein brings to the table a daily wellness.
12,50 €/kg 18,75 €
Description
MORE INFO ABOUT
Crema di Rugiada
Ingredients
100% Apulian milk and salt mixture.
Ultralight and creamy cheese, source of protein, is born from surfacing from the only apulian milk following the dairy tradition. Tasty and genuine, it gets produced without rennet and preservatives that gives it wellness and a sweet and delicate flavour.
Prizes won
In 2017 e 2019, Crema di Rugiada win the highest recognition in category "The freshest" in Italy.
Nutritional facts
AVERAGE VALUES FOR 100G
Energy
Kcal/Kj
171 / 709
Fats
(of which satured 7,6g)
g
14,0
Carbohydrates
(of which sugar 2,0g)
g
2,0
Proteins
g
10,0
Salt
g
0,3
PRODUCTION
Discover the making
of Crema di Rugiada
1 The heating of the milk
In a double bottom boiler, the milk is heated until it reaches a temperature of 90°.
2 The waiting for the flocculi
After adding the salts, the casaro gently mixes the milk and waits for the flocculi to form.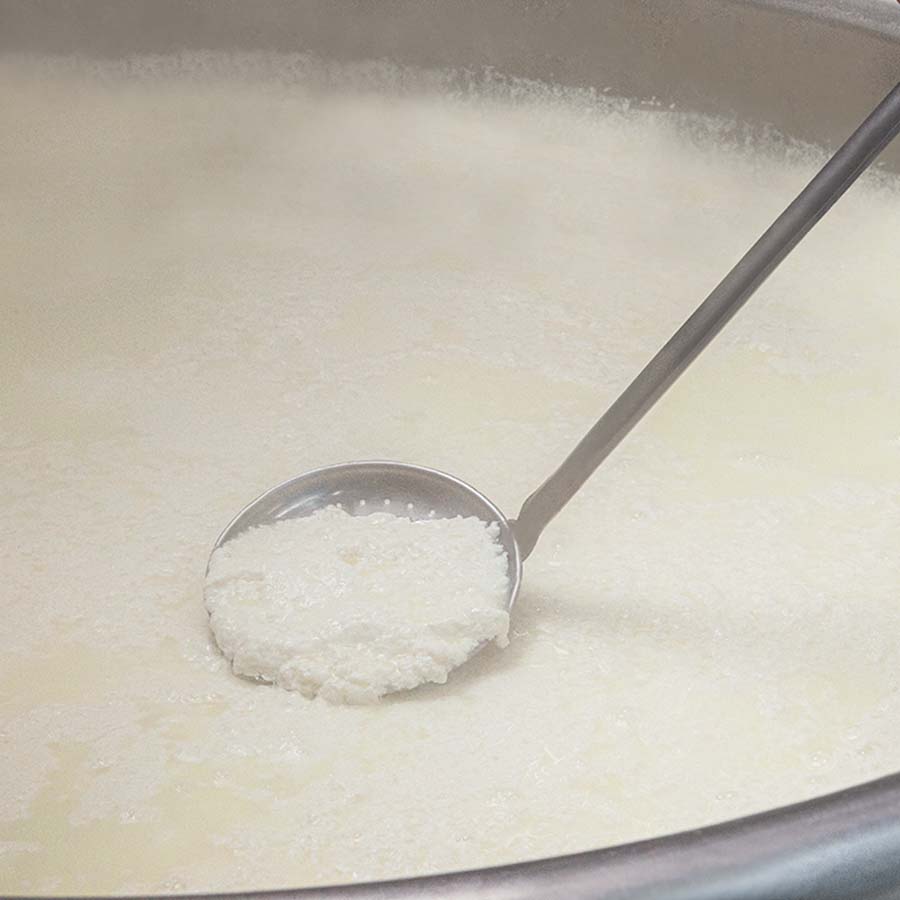 3 From the boiler to the molds
The flocculi are collected with a skimmer from the double-bottomed boiler and placed in the cheese molds.
4 The slow cooling
The cheese molds, placed on a draining board, cool and lose the excess liquid.
RECIPES
Get insiped by
our recipes